Client
UP Institute for Maritime Affairs and Law of the Sea (UP IMLOS) & National Mapping and Resource Information Authority (NAMRIA)
Services
Cover & Book Design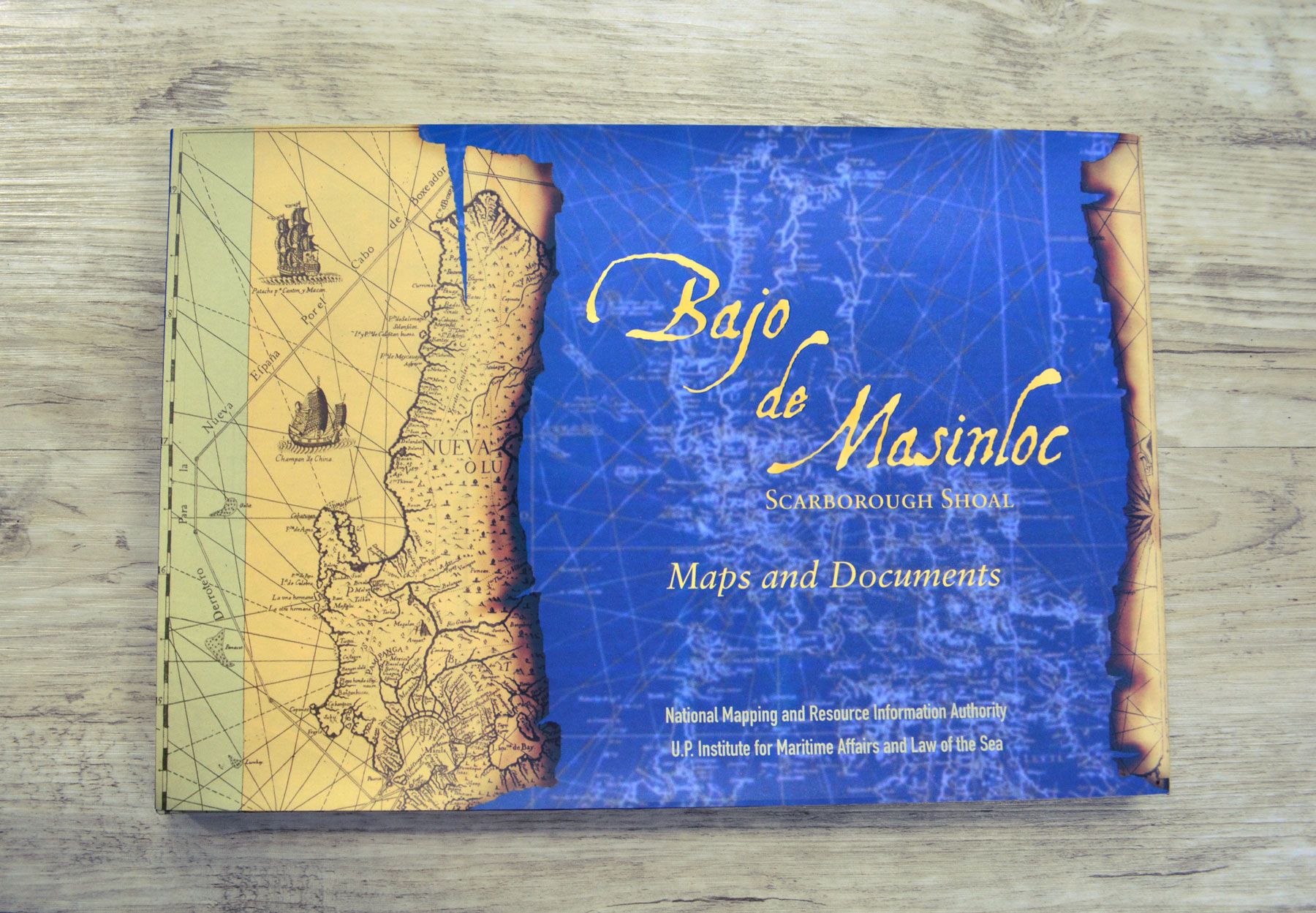 A book about the West Philippine Sea.
Bajo de Masinloc establishes Scarborough Shoal as Philippine territory using a multitude of historical archives. The hardbound book is wrapped in a book jacket with spot-UV finish.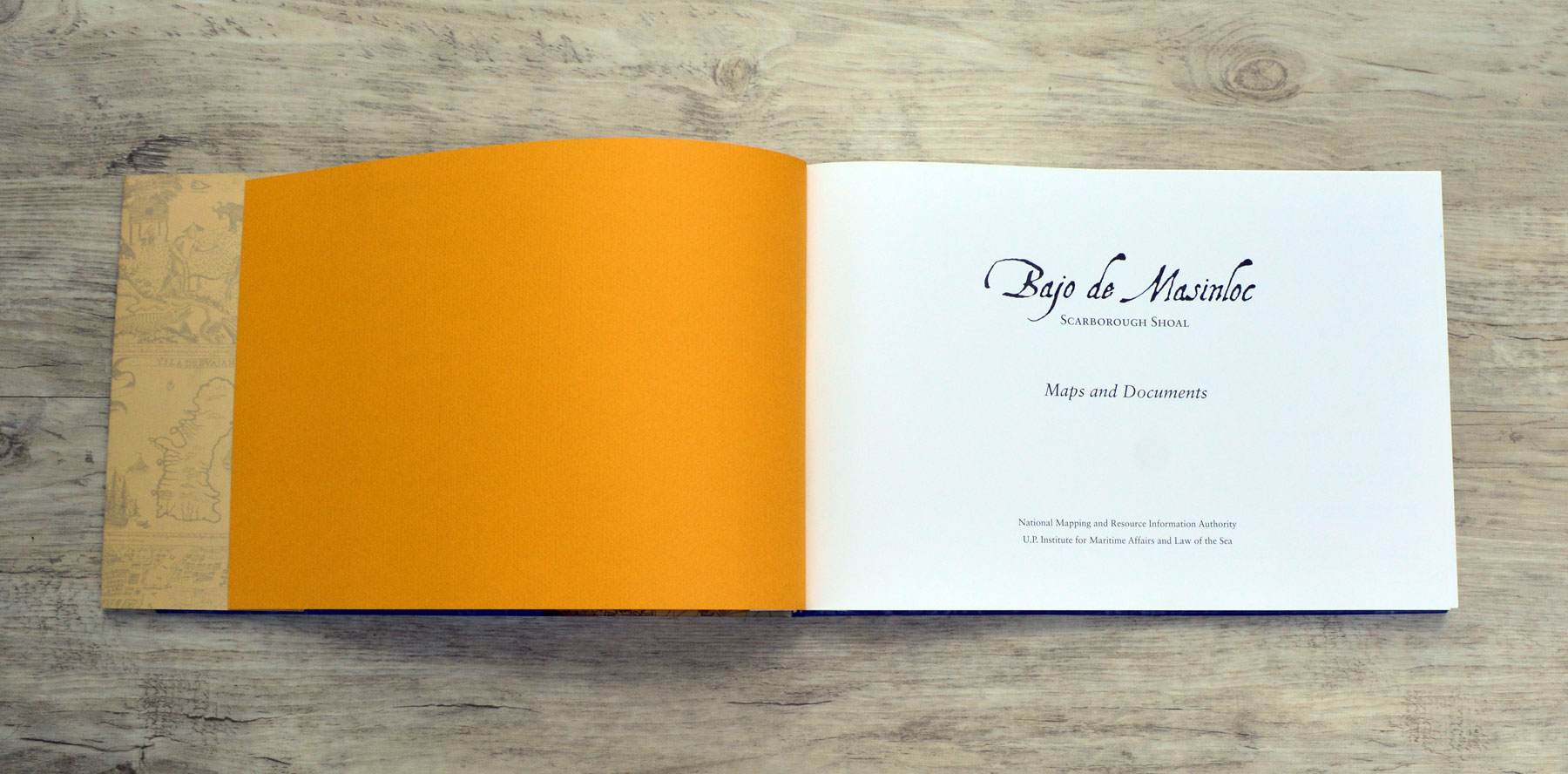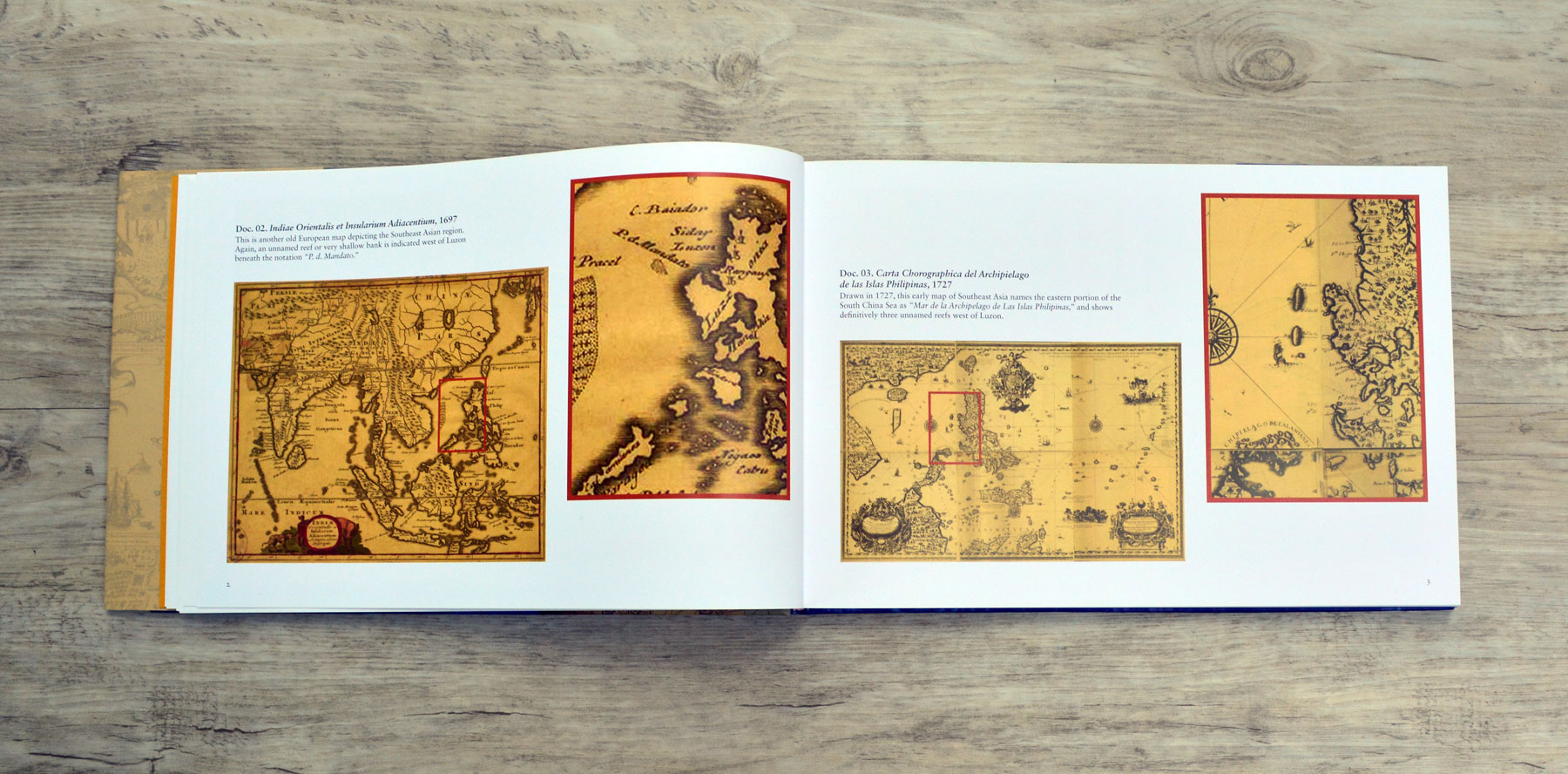 The material is arranged chronologically. Magnification shows the exact location of bajo de masinloc on every map.