Gender Sensitivity Training Manual
Client
UP Center for Women and Gender Studies
Services
Cover and Book Design
A resource for discussing gender and sexuality for Filipinos.
Pagsasanay sa Mapagpalayang Kamalayang Pangkasarian at Seksuwalidad is the first module in a series on gender sensitivity and education.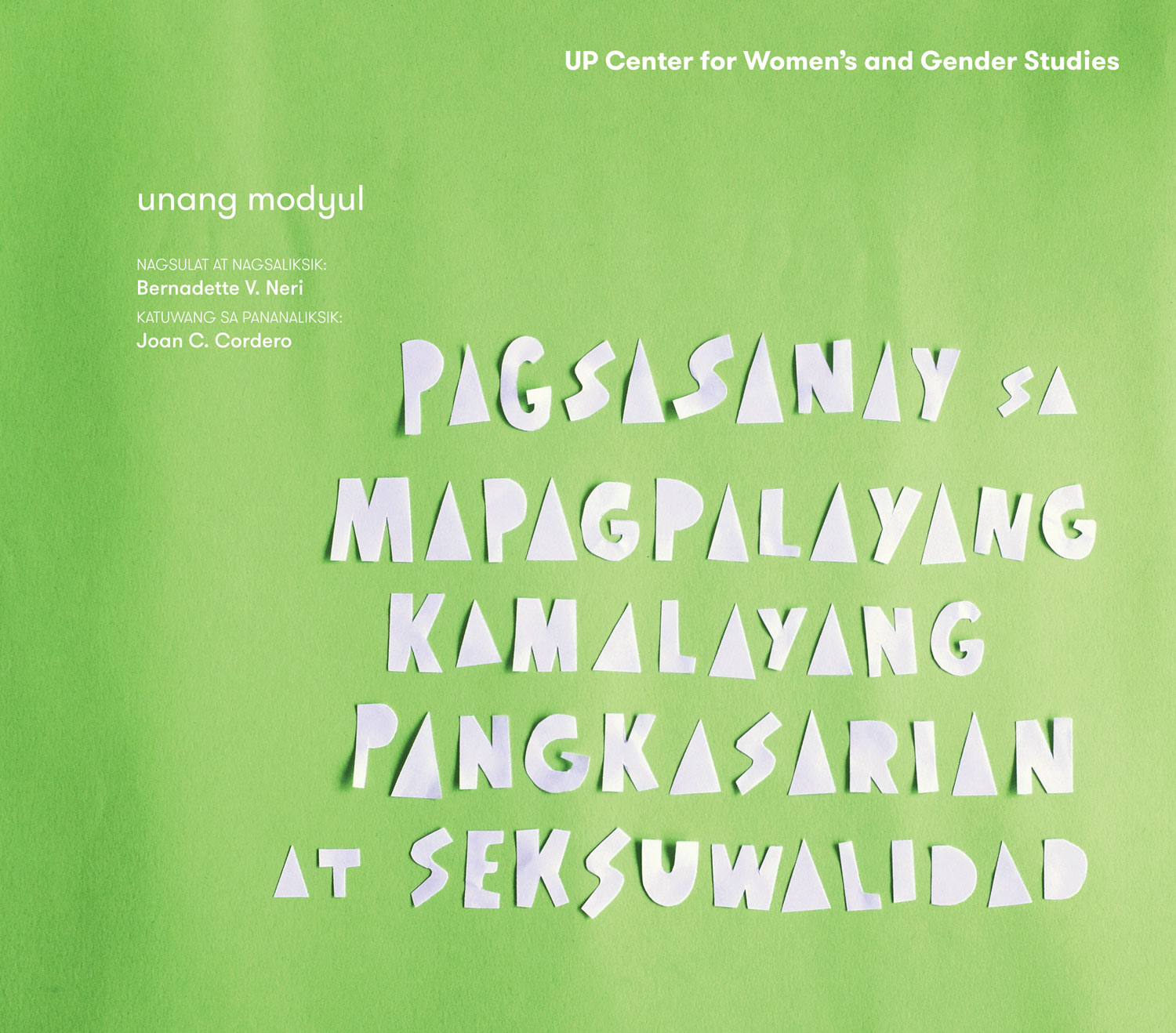 The cover features paper cutouts, encouraging a creative and open-minded approach to the material.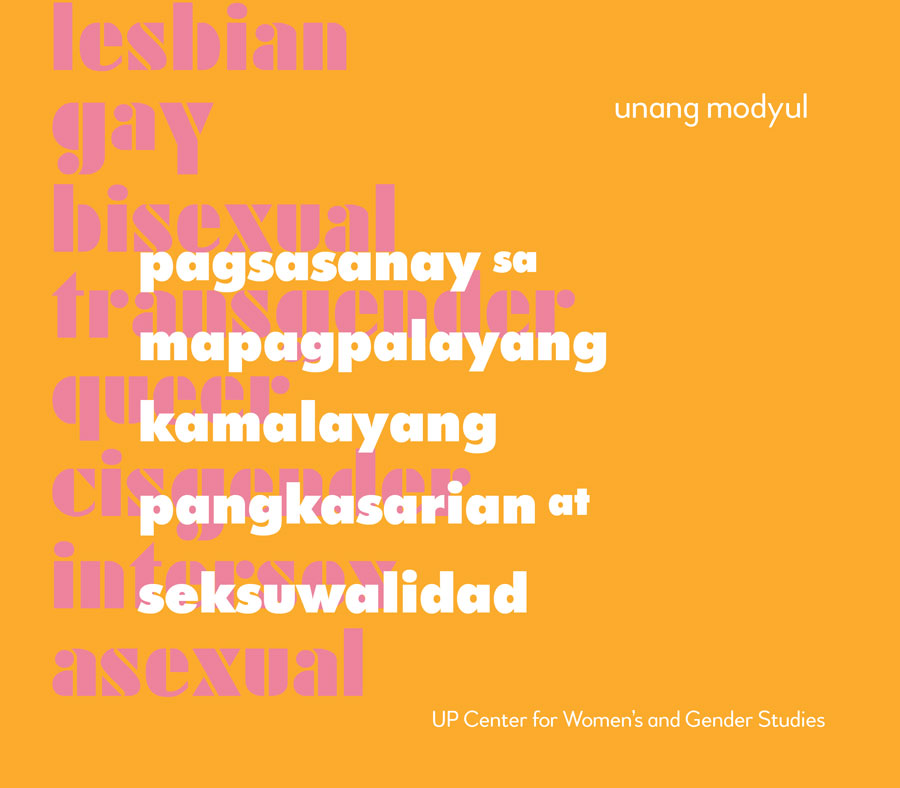 This design represents all genders discussed in the module (LGBTQCIA). Inspired by New Typography, the rationality of the layout and typefaces invites the reader to learn without prejudice.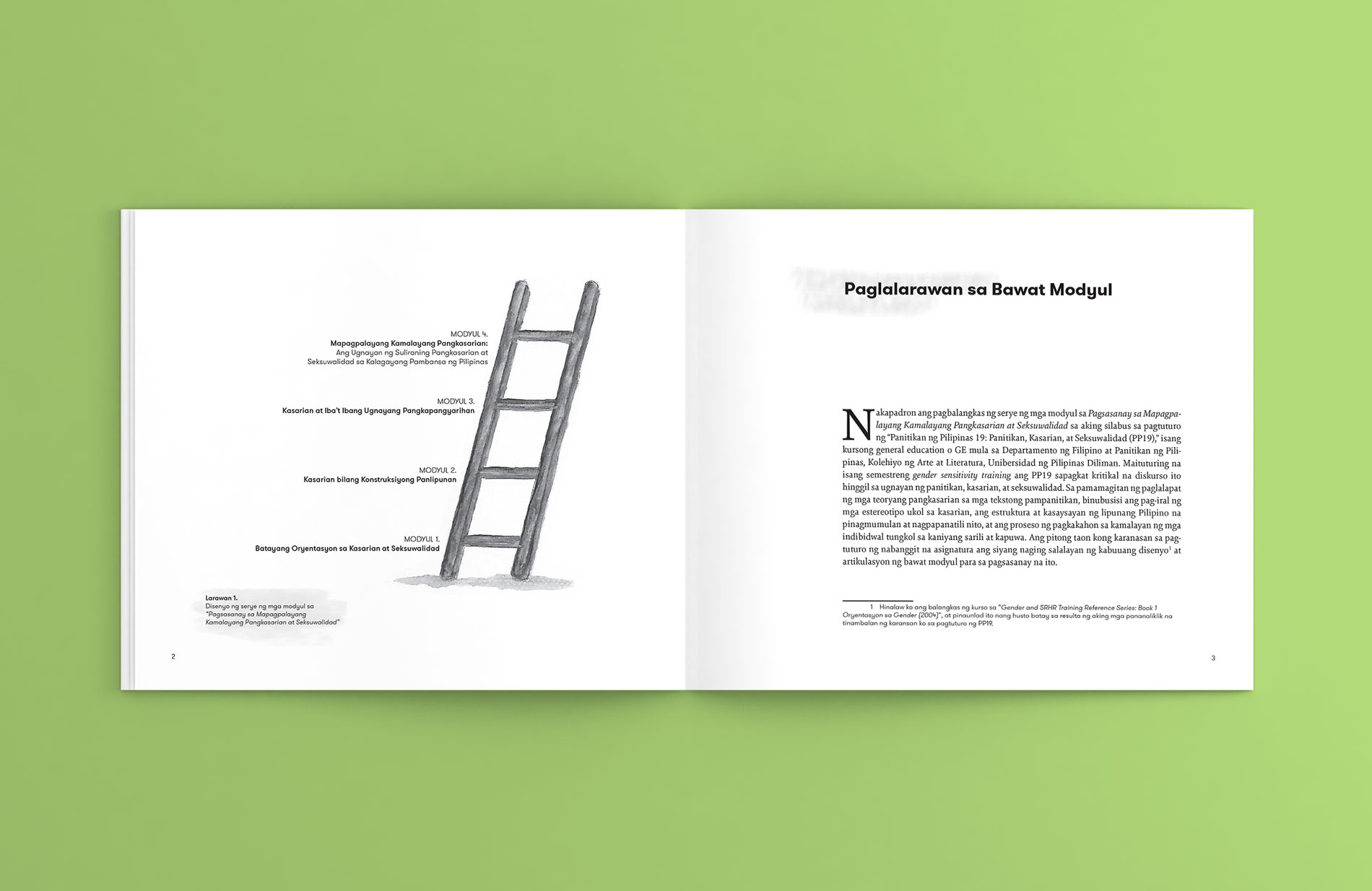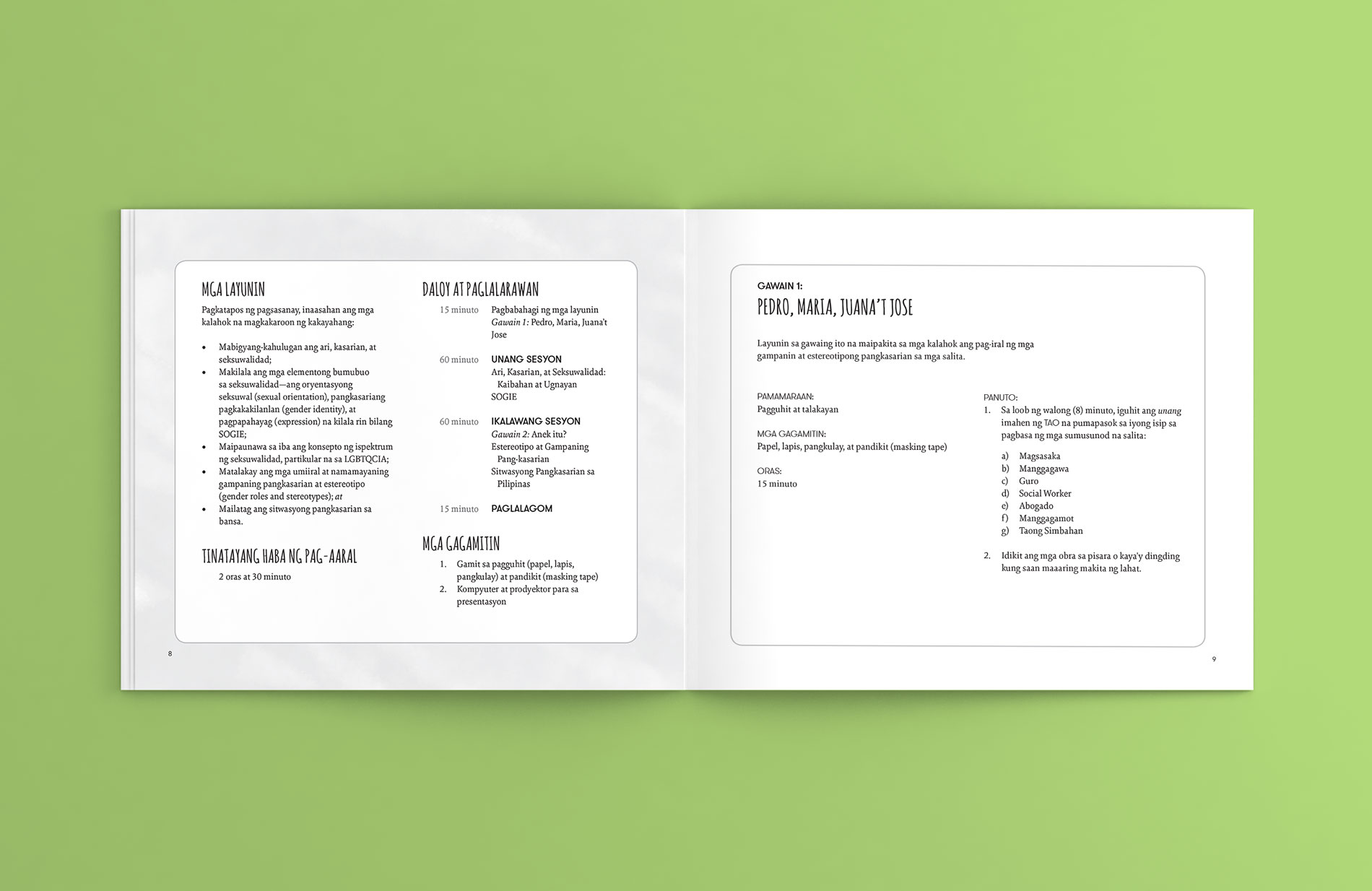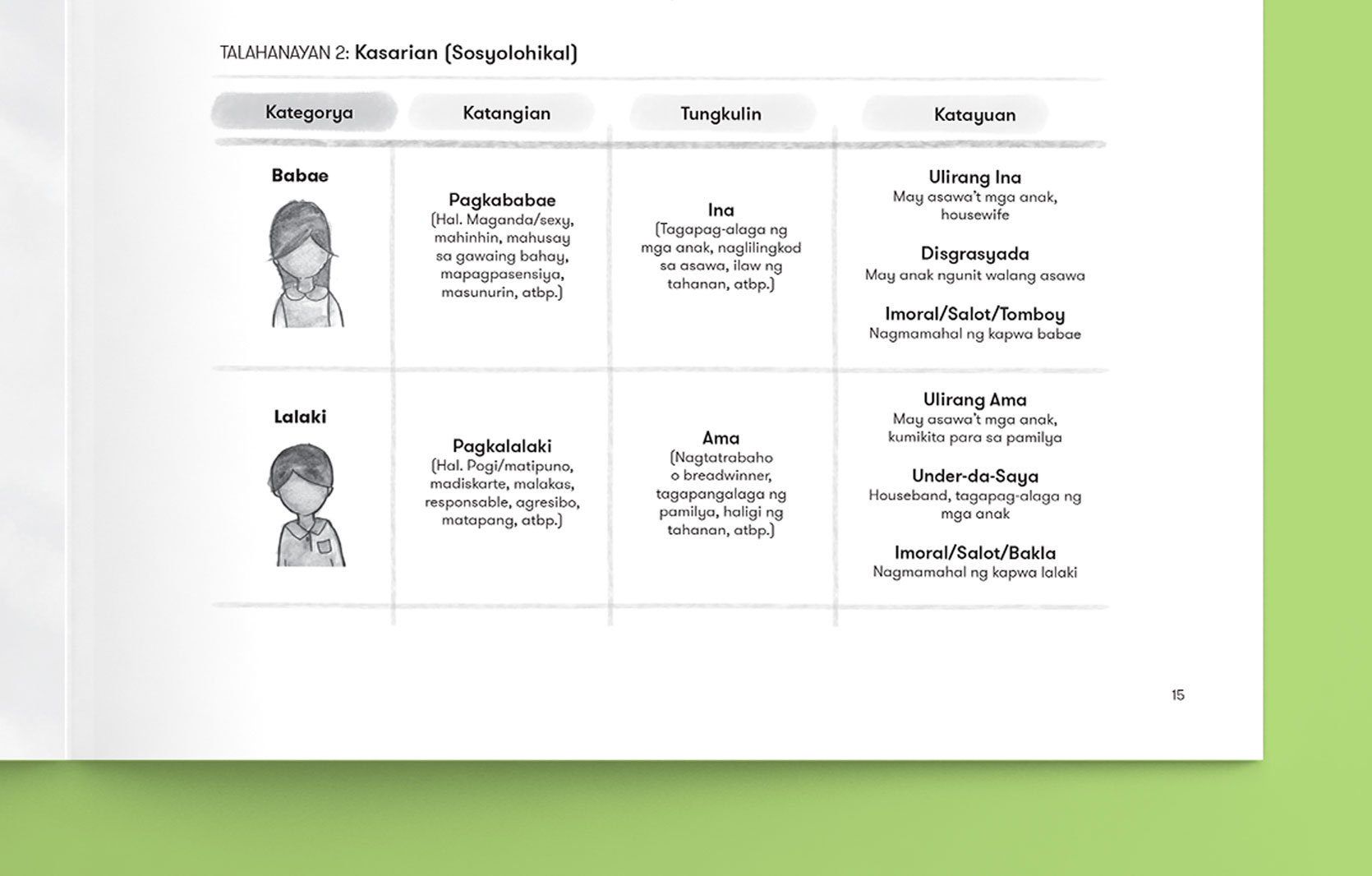 The handcrafted style extends to crayon and watercolor effects.