Global Protest to Fight Inequality
Client
Fight Inequality Alliance
Services
Branding & Identity
Branding a worldwide event for activists.
The Global Protest to Fight Inequality is an annual event by Fight Inequality Alliance. It coincides with the World Economic Forum at Davos and demands that leaders put people over profit and create real solutions to poverty.

The first iteration of the Global Protest brand was a logotype. Its straightforward design made it easy to use, and participants from around the world applied it on various materials, from large handheld banners to small digital artcards. Key to the brand essence was a consistent use of typography and color.

Typography & Color Palette
Anton is urgent and purposeful. It's on GoogleFonts, which makes it widely accessible to participants of the global campaign.


I chose a vivid orange with strong red undertones. While FIA already uses red for its campaigns (a color often associated with activism), they requested a separate palette for the Global Protest event branding. The combination of orange, black, and white demonstrates a defiant spirit.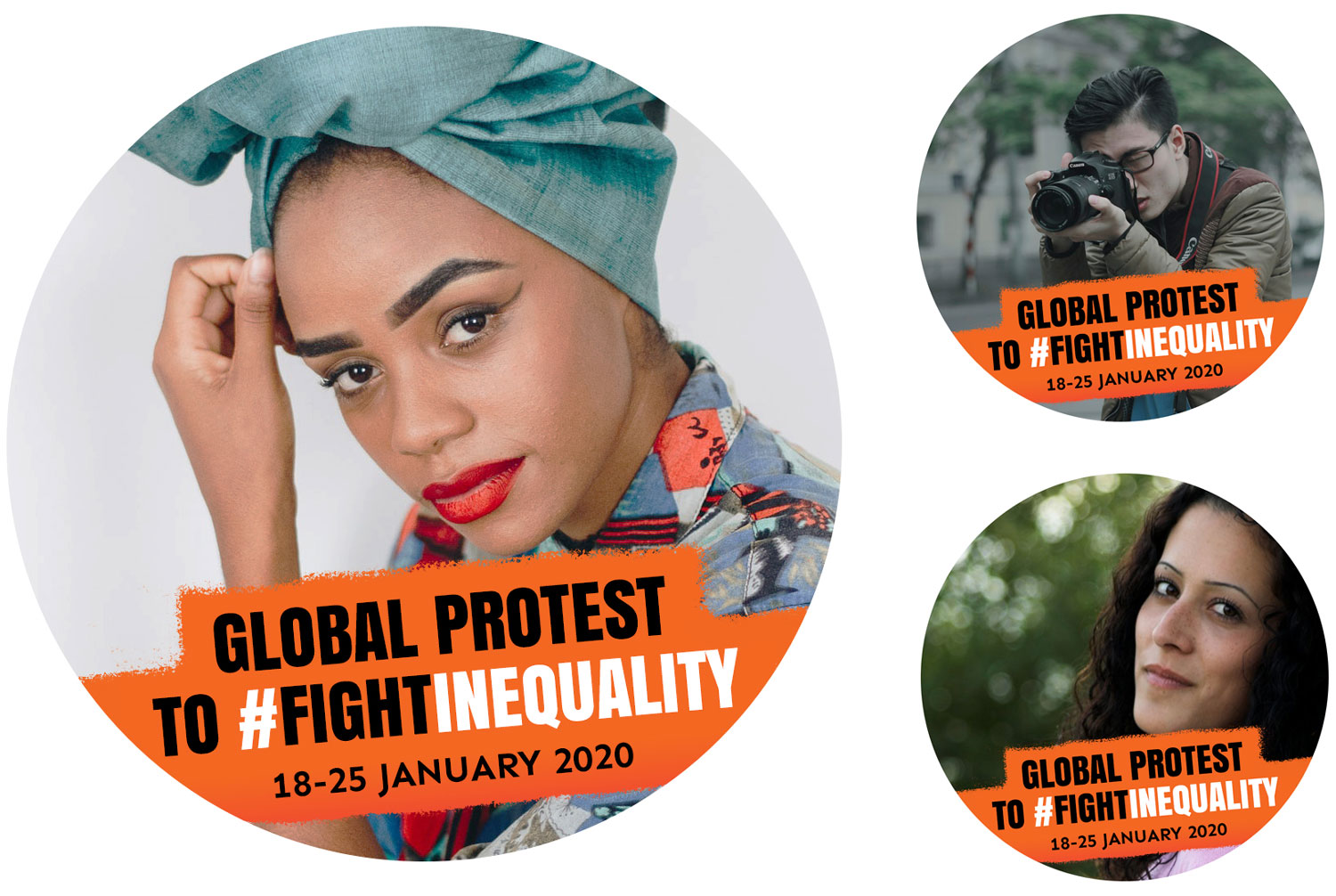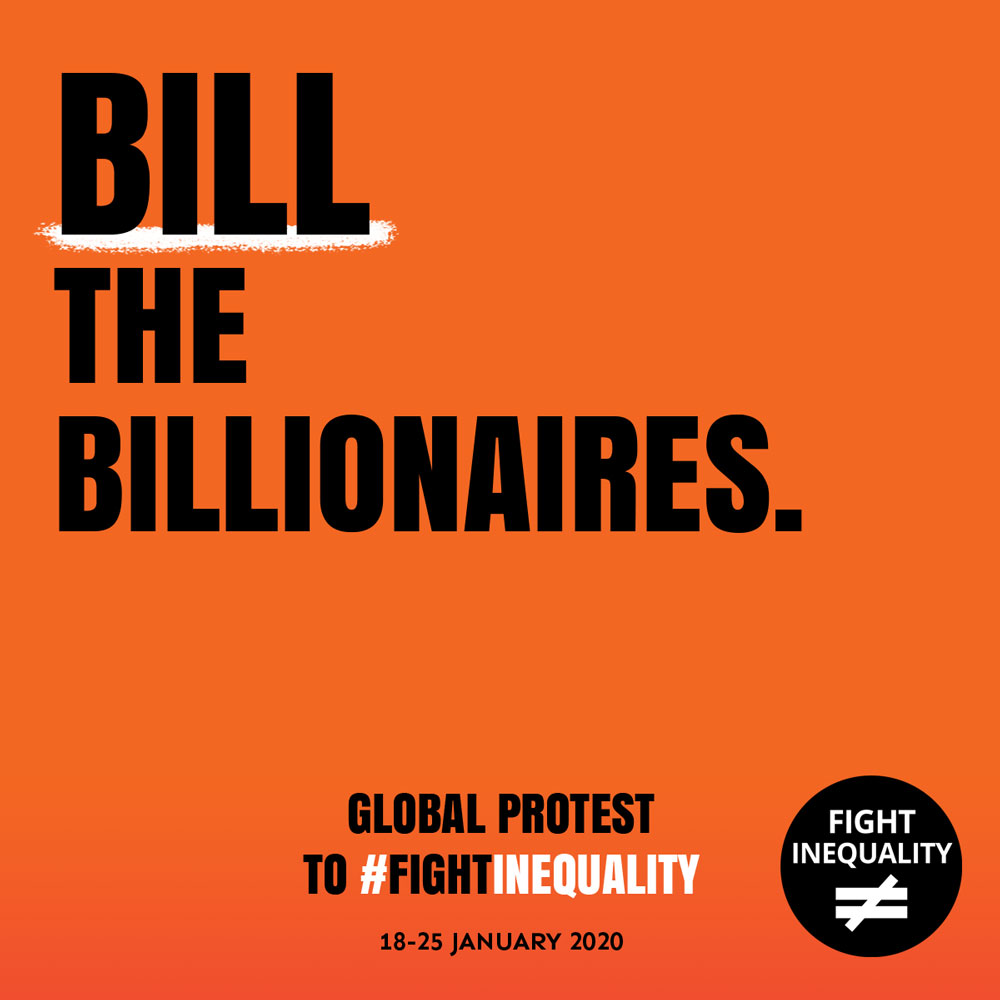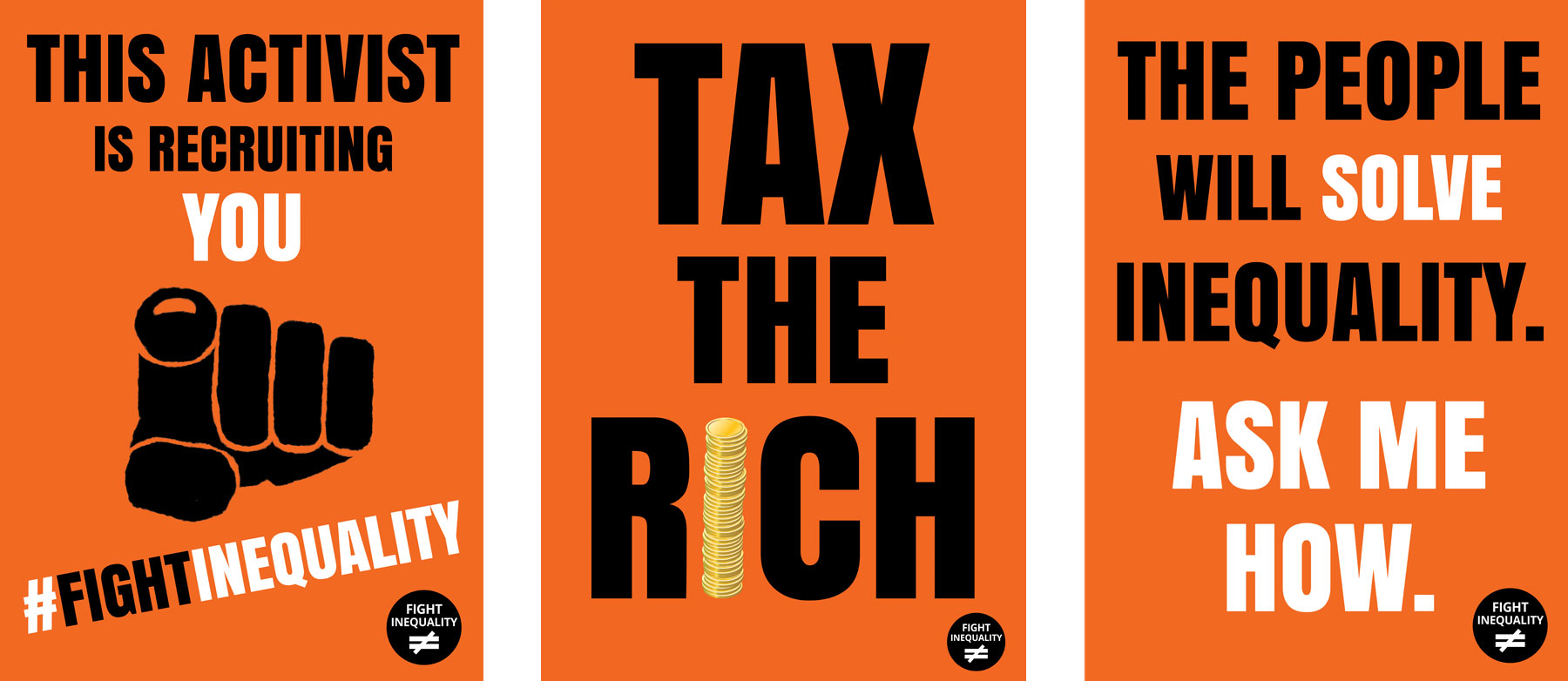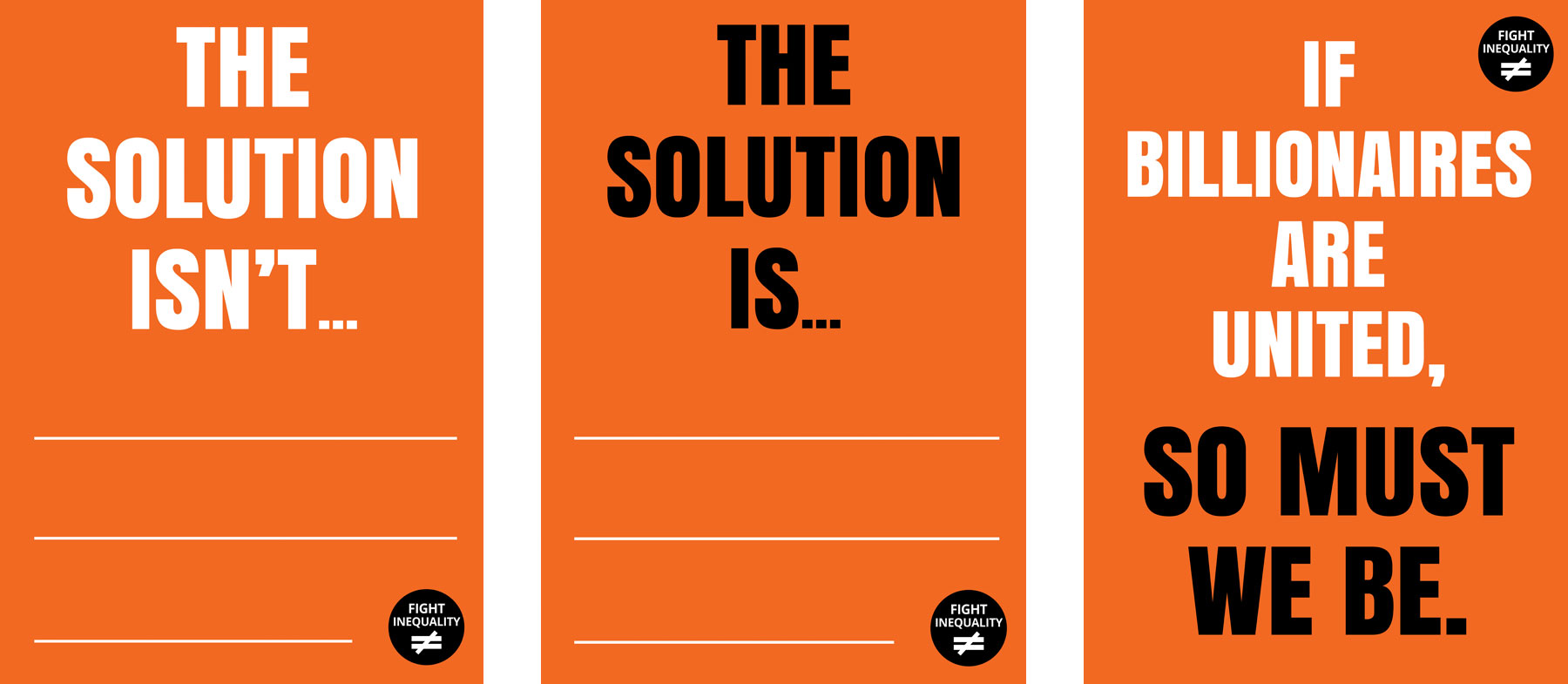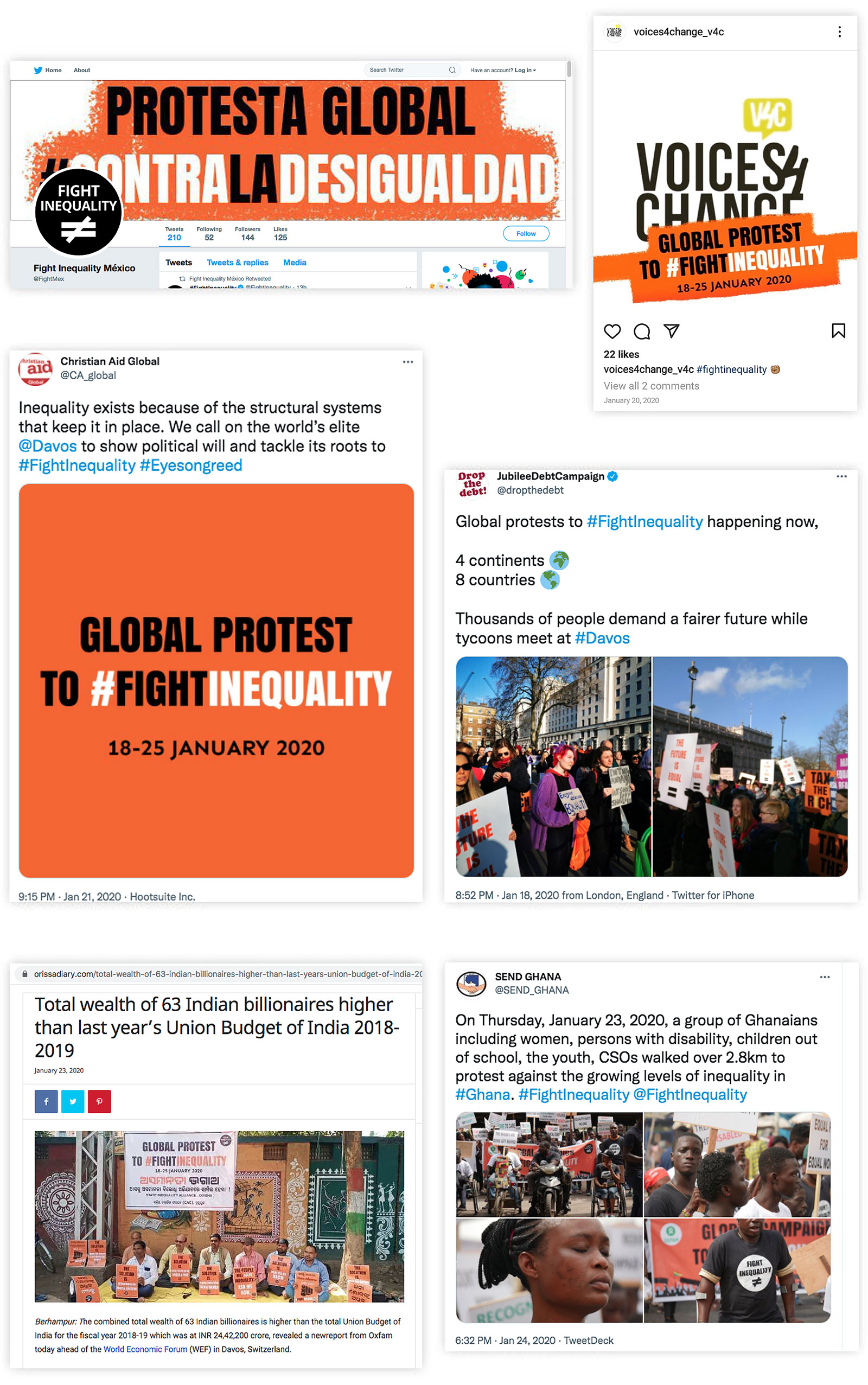 2021: Brand Identity Expansion
The logotype, now recognized by campaigners, was updated to include illustrations. Protesters, complete with face masks and social distancing, line the sides of the logotype. This identity can be printed whole on banners or cropped to suit online materials.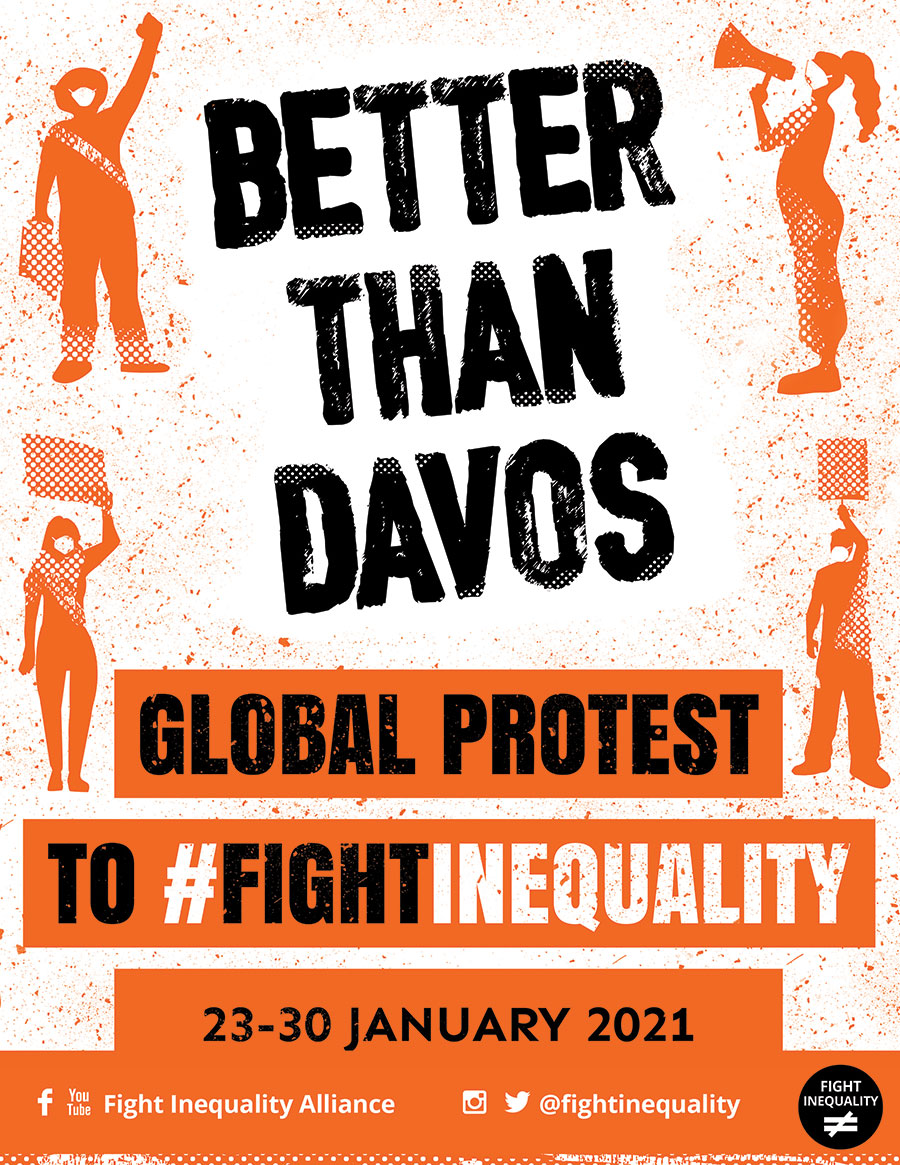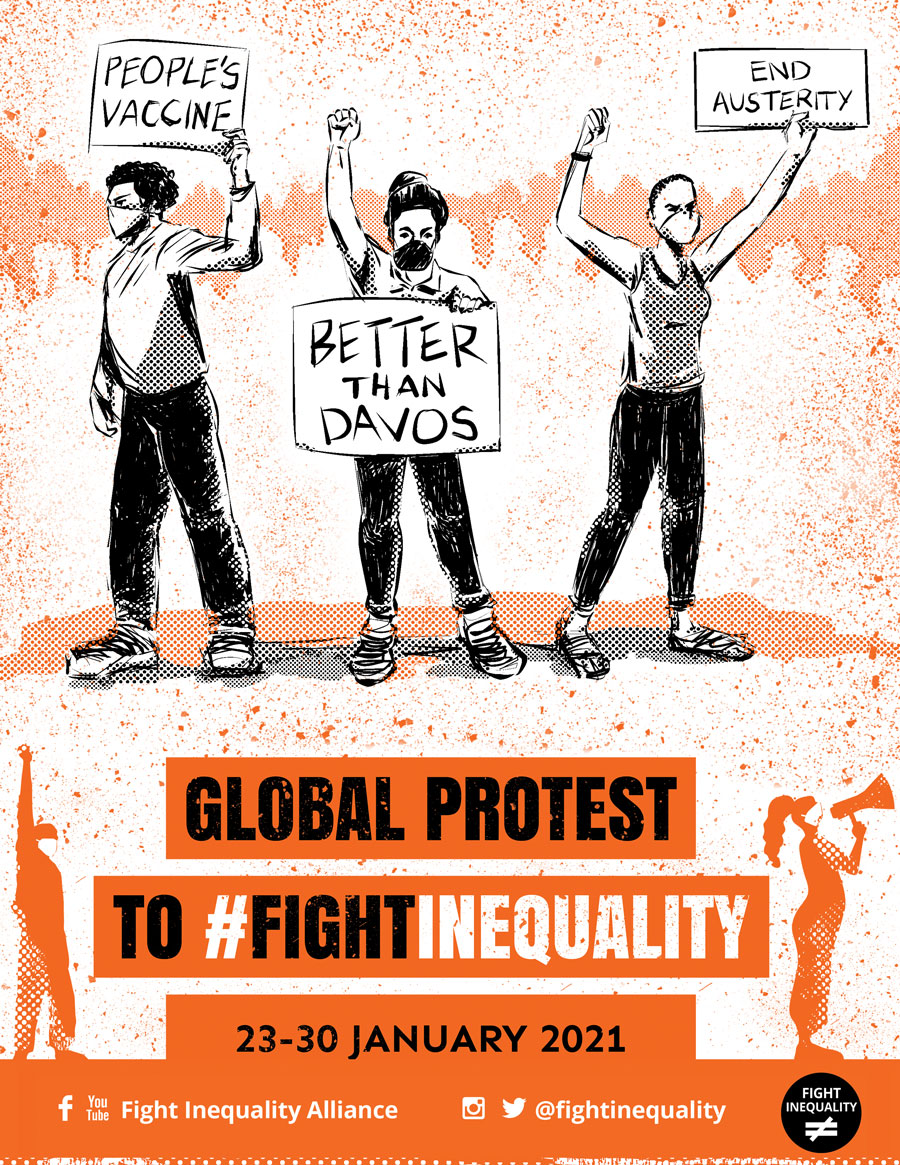 Facebook Profile Picture Frame

GIPHY Stickers for Instagram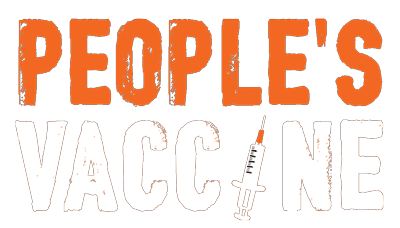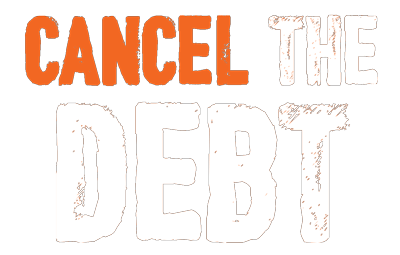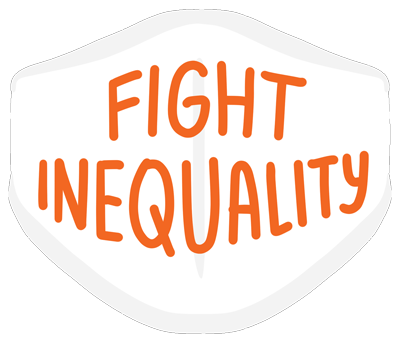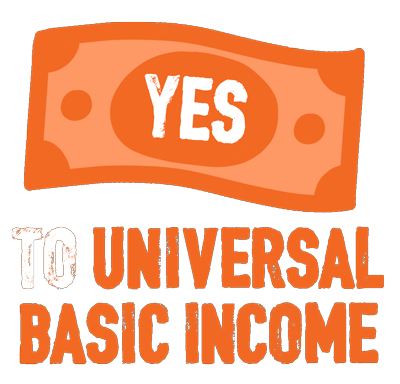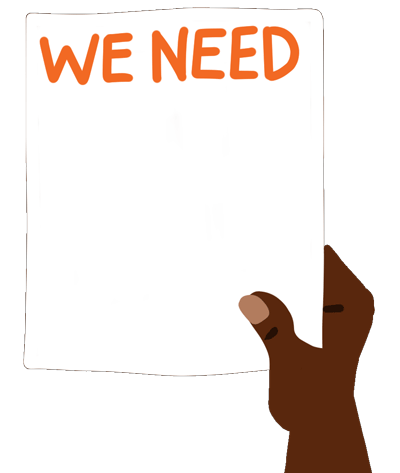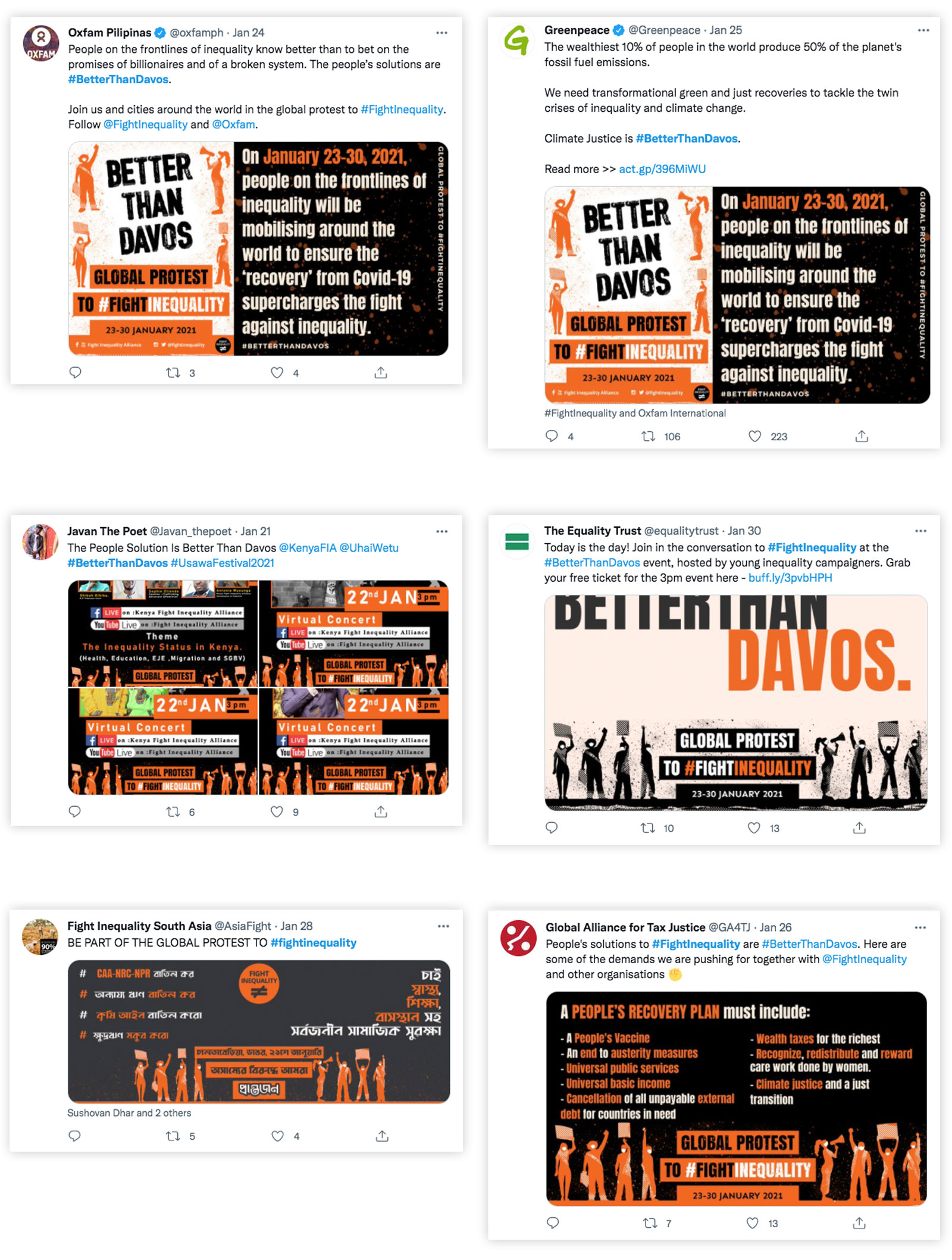 The 2022 campaign urged governments to impose a stricter tax on wealth—hence the hashtag, #TaxTheRich. The slogan appears as if dramatically hand-painted on digital collaterals. For printed materials, we continued using the brand's official typeface, Anton.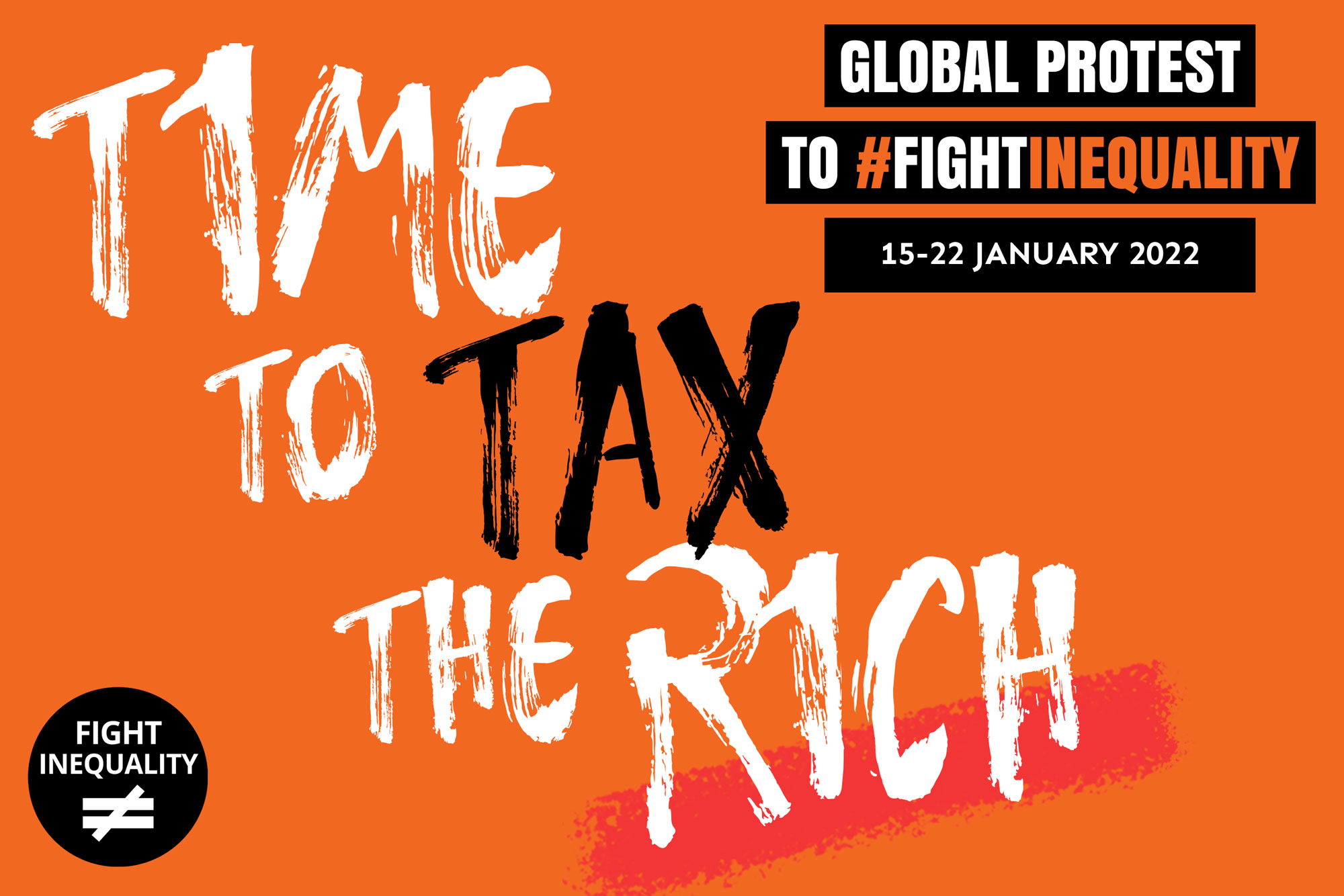 All illustrations courtesy of Fight Inequality Alliance