Client
Philippine Center for Investigative Journalism (PCIJ)
Services
Art Direction, Poster Design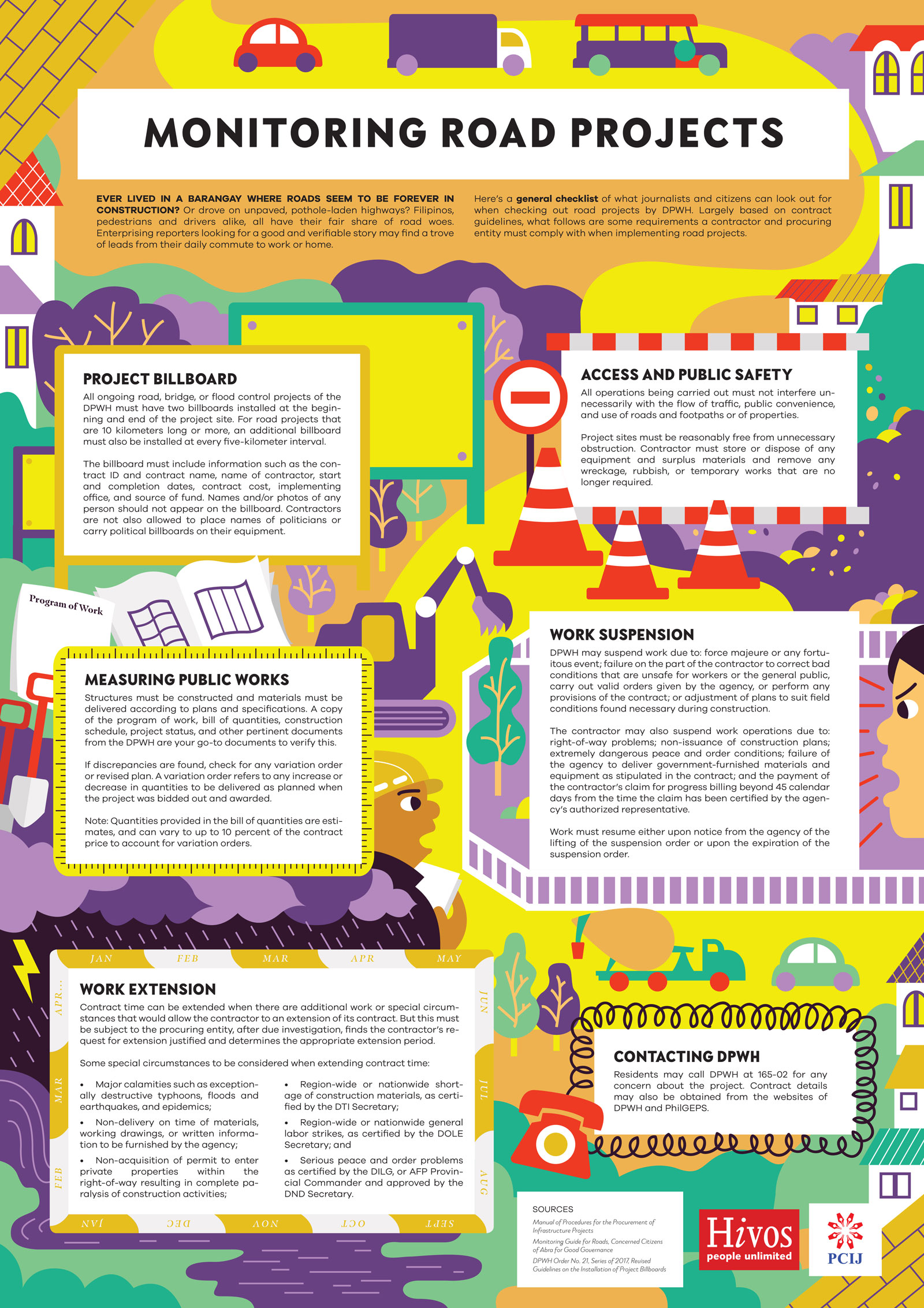 Empowering citizens and journalists to examine road projects.
To keep track of government projects, people need information. But how does one make sense of the procurement process, the source of all the nitty-gritty details? For this, the Philippine Center for Investigate Journalism (PCIJ) commissioned a poster, focusing specifically on the construction of roads—a common inconvenience for many Filipinos. I then used an illustration style that supports the technical information.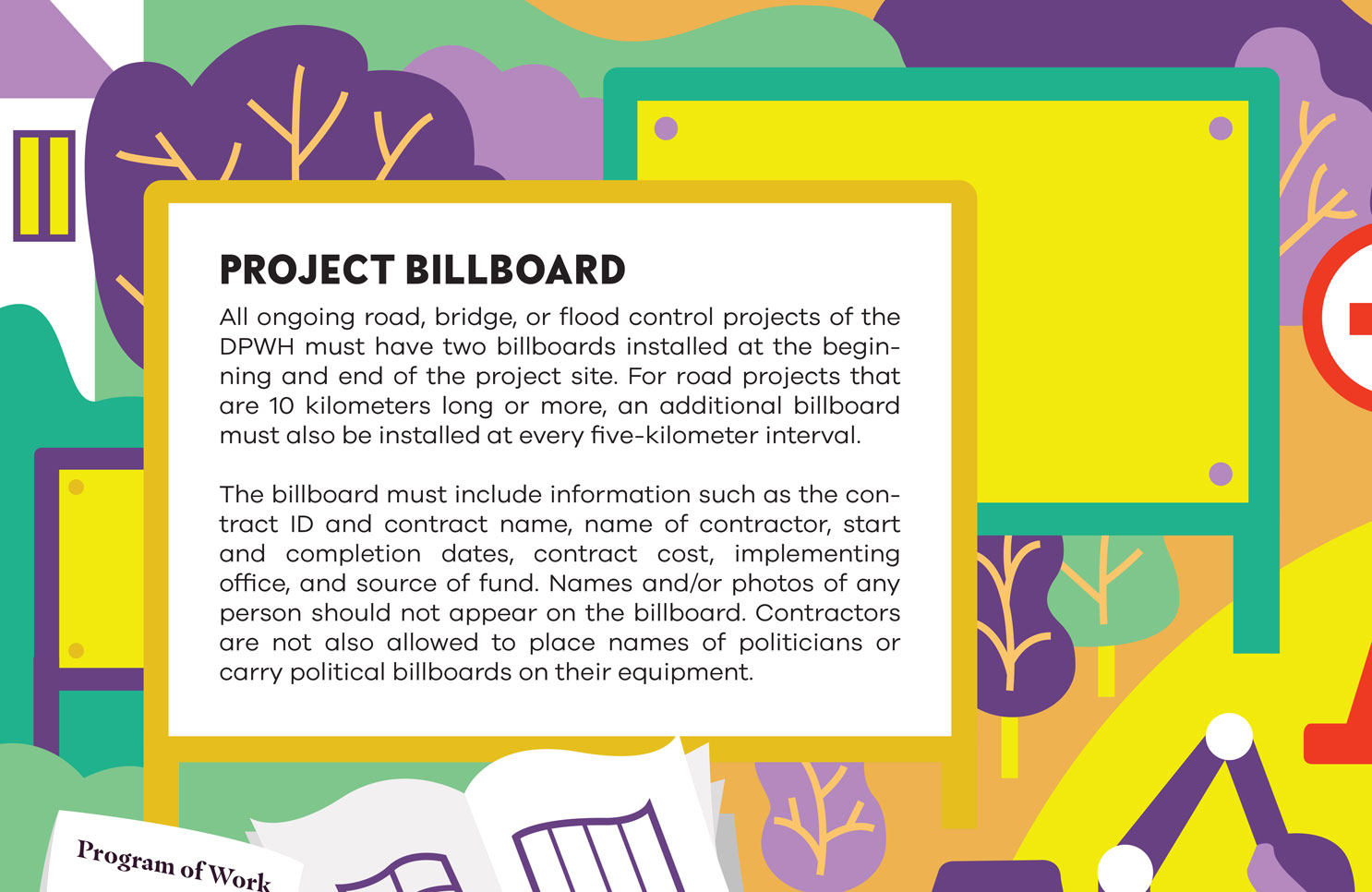 the poster is structured for cropping for social media.