Client
Forest Foundation Philippines
Services
Cover and Book Design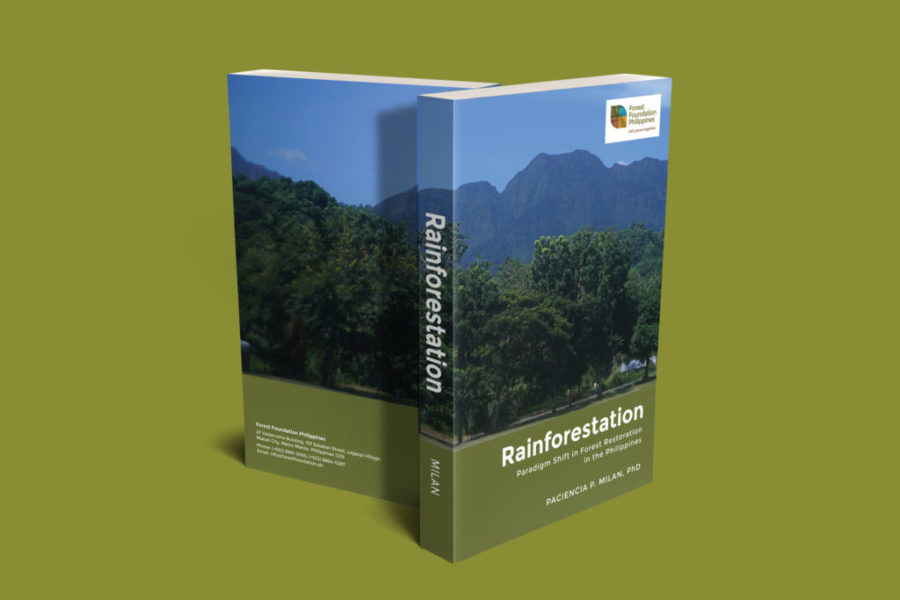 A handbook of best practices for farmers and foresters.
Rainforestation: Paradigm Shift in Forest Restoration in the Philippines presents Dr. Paciencia Milan's pioneering forest restoration strategy using native tree species. The book uses Forest Foundation Philippines's official typeface, color palette, and visual elements.
Access the free ebook here.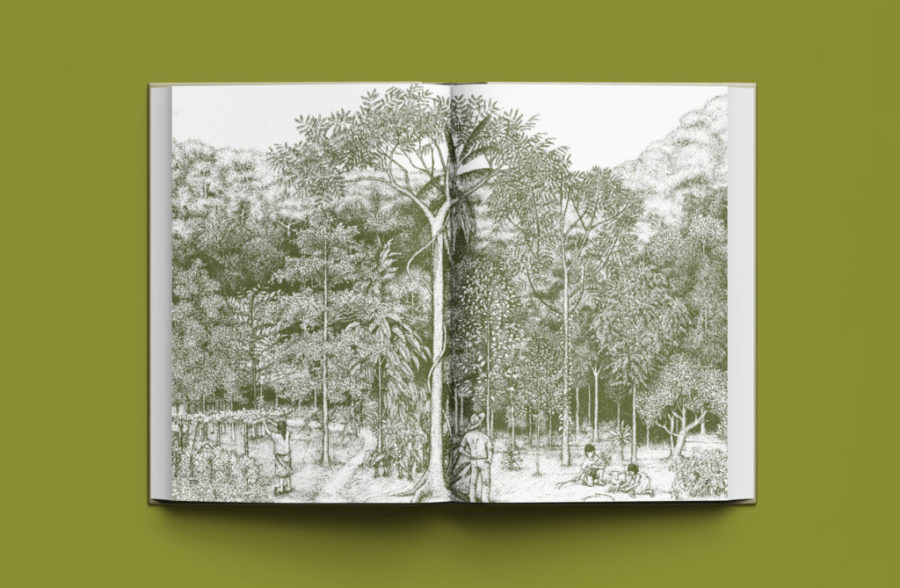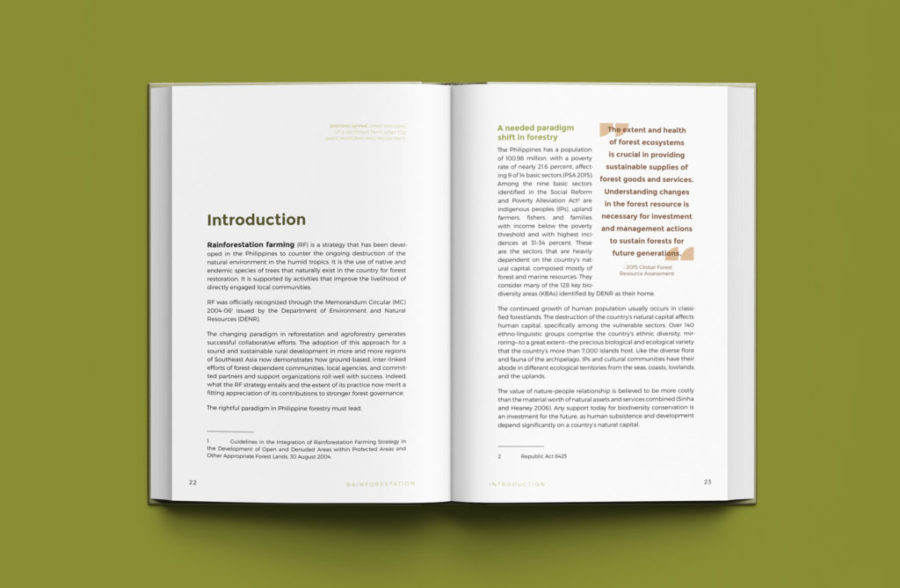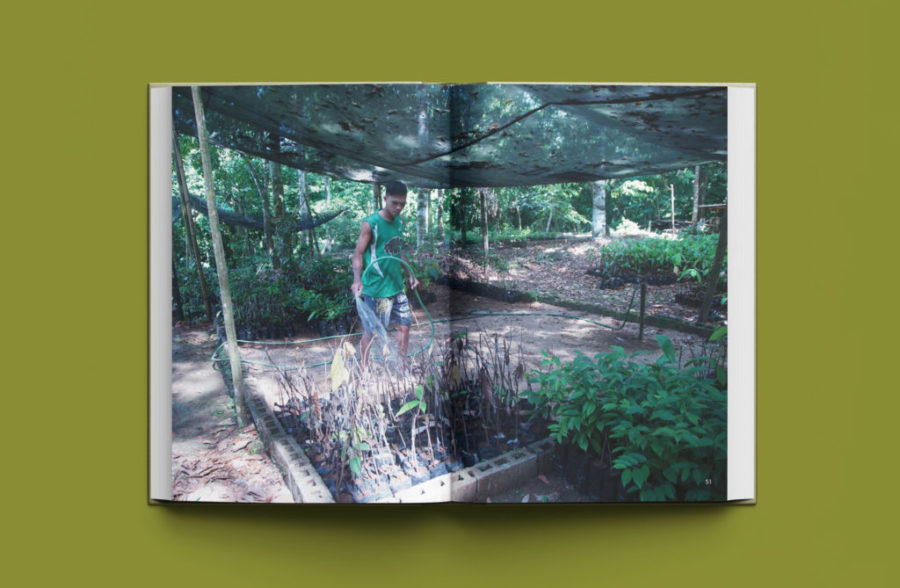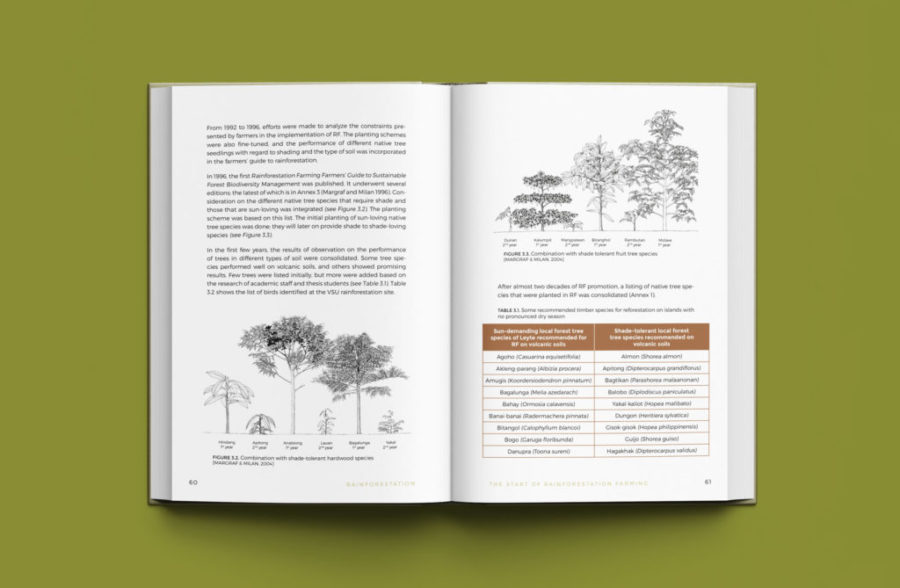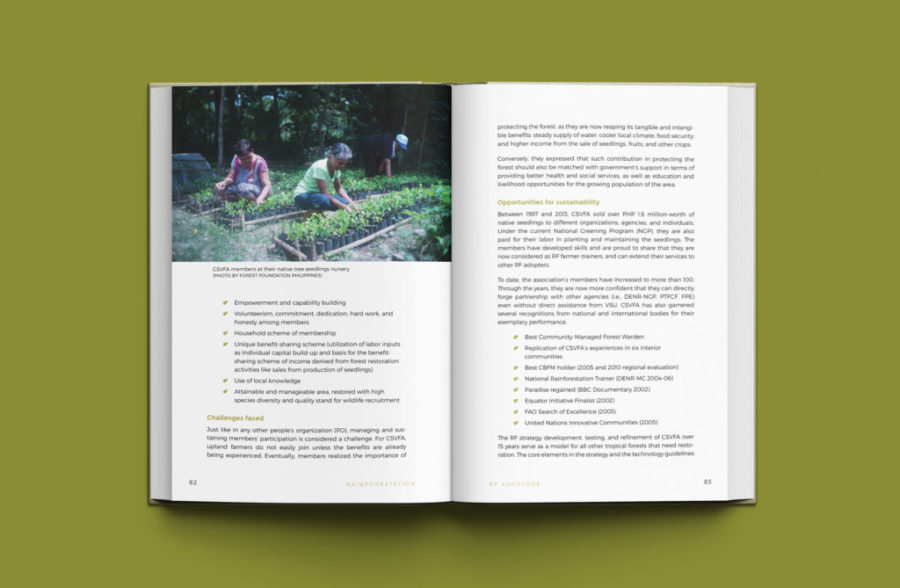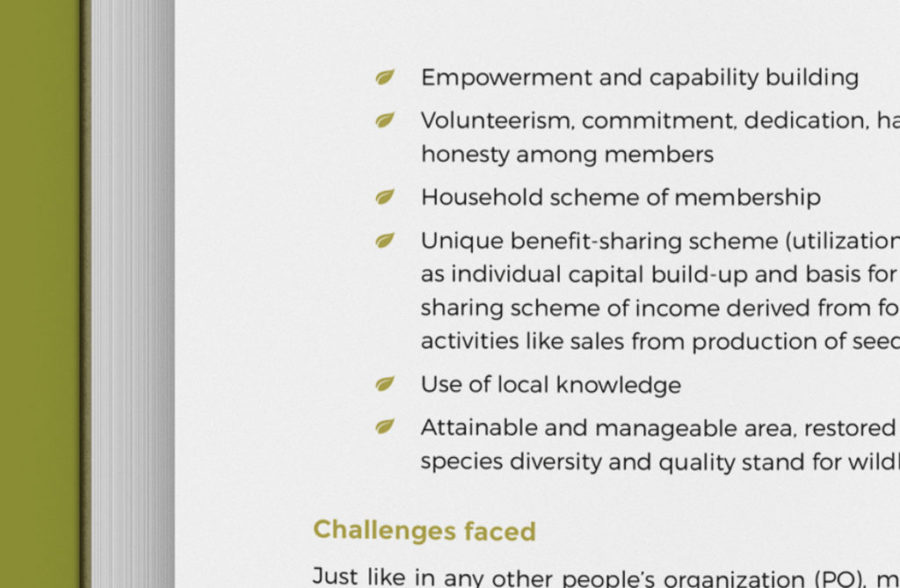 Additional details like these leaf bullets add to the forest motif.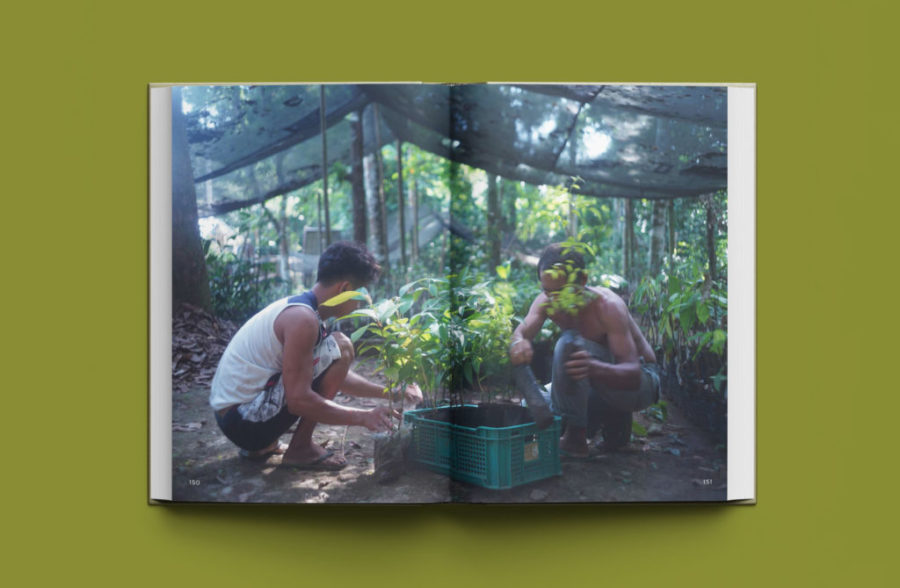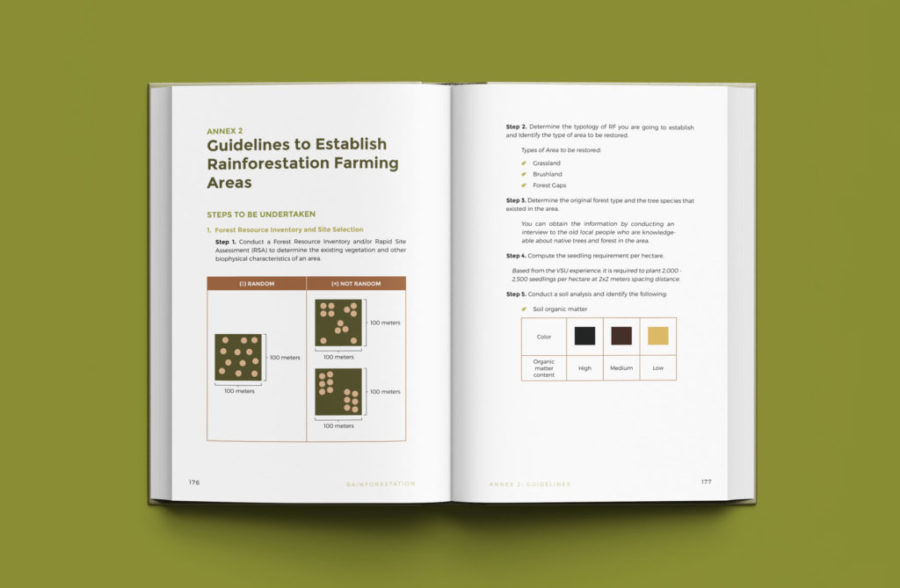 I redesigned tables and diagrams for clarity, proportion, and visual harmony.